Medical Assisting Program
Meet the growing demand for support personnel in the healthcare industry with job-ready skills in just 40 weeks! Train to get your industry credentials with triple certification including EKG, Phlebotomy and RMA (Registered Medical Assistant). Learn more!
Massage Therapy Program
This school was founded on the heartfelt belief that nurturing touch could have a profound effect on the wellness of our society. For more than 25 years, teaching the art and science of therapeutic massage has been the cornerstone program of our Kansas City, MO and Lawrence, KS locations.
It's just one of the many reasons 90% of our graduates go on to become Certified Massage Therapists
.
Personal Training & Wellness Program
Transform your passion for fitness into an exciting new career! WellSpring School of Allied Health's focused Personal Training & Wellness Program, offered in Kansas City, MO, and Lawrence, KS, gives you the tools and mentorship it takes to become a top-tier NASM Certified Personal Trainer.
Become A Certified Personal Trainer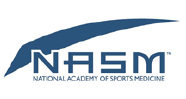 Certification, while not mandatory, has become the measure of a Personal Trainer's value in the marketplace. The more training you have, the more potential you have to earn more and move ahead more quickly.